Arts Award Bronze
Through Bronze Arts Award, young people gain a Level 1 qualification. they create an arts portfolio to record their progress, collecting evidence of what they do along the way.

For the Arts Award Bronze students work independently on 4 parts:
​
Take part in an arts activity
choose anything from sculpture to storytelling
Arts review
​experience the arts as an audience member and record a response
Arts inspiration
​research the work and life of an inspiring artist or crafts person
Arts skills share
​pass on arts skills to others by leading a workshop or by giving a presentation with an explanation of the skills involved
Arts Award Silver
For Silver Arts Award, young people develop their arts skills and knowledge and lead an arts project to achieve a Level 2 qualification. Young people build an arts portfolio to track their experience and show their development, creating and collecting evidence along the way.
For the Arts Award Silver students work independently on 2 units:
Unit 1 - Arts practice & pathways
Arts challenge
Set a challenge in a chosen arts activity, make a plan and review progress
Arts review
​record views on shows, exhibitions or events and share these with others
Arts research
​find out about arts activities in the local area and beyond, meet artists and learn about training and career opportunities in the arts
Unit 2 - Arts Leadership
Young people develop their leadership skills with others by leading workshops or delivering an arts project. They need to plan, deliver and review a project and can work individually or as part of a team. Leadership roles can involve passing on the arts or media skills or taking charge of a particular creative aspect.
Arts Award Gold
Gold Arts Award is the highest level, through which people gain a Level 3 qualification and build a portfolio that demonstrates their achievements as an artist and arts leader.
UCAS tariff points: 16 achieved from this qualification.
For the Arts Award Silver students work independently on 2 units:
Unit 1 - Personal arts development
Arts practice
​extend arts practice by gaining experience of a new area of the arts and developing something new
​The wider arts sector
​get involved in the arts world through placements, volunteering, training and research
Research and review
​go to high-quality arts events for inspiration and find out about the artists and their career path
​Form a view

​make a case for an arts issue




Unit 2 - Leadership of an arts project
Young people take individual responsibility for researching, planning, running and reviewing their own arts project and managing a public sharing of their work. Projects can be managed as a group but young people need to take responsibility for distinct creative part of the project and lead the planning, delivery and evaluation of it.
Theatre Trip
To ensure all students have the opportunity to see and review an arts event, the music department runs annual theatre trip. This is on a first-come-first-served basis. Previous trips have included:
​ Matinee performance of Hairspray at Leicester Curve Theatre

2 day trip to London, along with the Art and Dance departments to see Matilda, click the link below to see what else the students did in London.
Please note: there will be a cost for moderation and any theatre trips
Powered by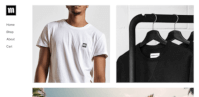 Create your own unique website with customizable templates.